Welcome to the Aberdeen Public School District Special Education site! As the Director of Special Education, I am glad you are visiting our site. We are very proud of the programs and services we provide to students in our district. Please feel free to look around on our site and contact me if you have any questions.
The Aberdeen School District provides special education services to approximately 740 students in our schools. The department provides leadership across the District in developing and implementing free appropriate public education programs in accordance with the Individuals with Disabilities Education Act (IDEA) for students representing the full spectrum of disabilities from birth to age 21, including public and private school students. Committees of teachers, parents, and other related professionals work together to plan and monitor each student's progress. Services are integrated in each school with a full continuum of program options available throughout the District.
The Aberdeen Public School District provides free, appropriate education for all children with disabilities from birth through age 21. Any eligible child within the jurisdiction of the district, including those enrolled in any public or private agency or school located in the district, should be referred to the office of Special Education, 725-7146.
Documents for Public Inspection
The Aberdeen Public School District is operating a project in compliance with the Individuals with Disabilities Education Act. Any funding applications, evaluations, or reports required by the state for operation of the project are available for public inspection. Documents are maintained in the Special Education office of the District Service Center, 1224 S. 3rd St. and are available during business hours.
Thank you for your interest in our special education programs in the Aberdeen Public School District.
Nicole Olson
Director of Special Education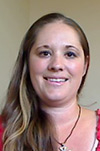 Our Preschool Coordinator is Jackie Pederson. She has been employed with the Aberdeen School District since 2002, where she began her teaching career and continues to remain a Preschool Special education teacher at Lincoln Elementary. She does all of the coordinating of the preschool special education services, including the reverse inclusion program that the preschool supports. Jackie is certified in Elementary Education, Special Education k-12, and Early Childhood Special Education. Please click for information from Preschool reverse inclusion preschool program.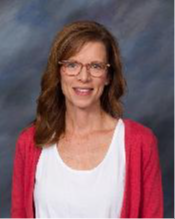 Jamie Portra, Speech/Language coordinator, has 27 years of experience as an SLP in a variety of academic and medical settings. She holds a master's degree in Speech/Language Pathology from the University of South Dakota and maintains national ASHA certification as well as a license through the SD Department of Health. Since starting in the Aberdeen School District in 1998, she has served students in preschool through high school.
Lucky Peterson is the Deaf Education Coordinator, he has been employed with the Aberdeen School District since 2005. Lucky has held several positions throughout the district including Early Childhood Special Education teacher, Autism Facilitator, and High School Special Education teacher.
Those requesting an interpreter or other auxiliary aids should contact the building principal one week prior to the activity. Such activities would include parent/teacher conferences, meetings, programs and extracurricular events related to the Aberdeen Public School. Arrangements can be made in person, through email, or by phone. If contacting the principal by phone you can access Relay South Dakota by dialing 711 inside of South Dakota, or dialing toll-free (800) 877-1113 from anywhere outside of South Dakota.
The Elementary Special Education Coordinator is Brandi Eisenbeisz. She has been with the Aberdeen School District since 2005. She has experience in both the Elementary and Middle School Settings. She was an eighth grade Resource Room Teacher at Holgate Middle School and a third through fifth grade Resource Room Teacher at May Overby Elementary.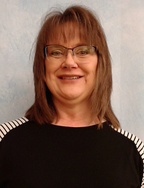 Our Transition coordinator is Mendy Jones, she has been with the Aberdeen School District for 16 years. Her first years in the district were at the elementary level. She also taught at the high school for 10 years. Before coming to the district Mendy was the administrator and teacher at a residential school, teaching at the middle school and high school levels. Mendy is certified in Special Education k-12, Curriculum and Instruction, Administration, and has her middle school endorsement.
U.S. Department of Education - Special Education Site