Congratulations to our 2023 Aberdeen Central High School Hall of Fame Inductees!
Click here for the press release
Academics/Achievement
Dr. Gayle Ann (McLaughlin) Bortnem, Class of 1970
Dr. Kent Halstead, Class of 1948
Kevin Krage, Class of 1974
Athletics
Kevin Andersh, Class of 1981
Hannah Kastigar, Class of 2013
Anthony C. Schwan, Jr, Class of 2002
Fine Arts
Don Briscoe, Class of 1959
Brian Cummings, Class of 1966
Mary E. Hollan, Class of 1978
Distinguished Service
James "Jim" Nelson, Class of 1959, ASD 1972-2000
Congratulations to the 2022 Aberdeen Central High School Hall of Fame Inductees honored on September 17, 2022 at Aberdeen Central High School. Pictured left to right are (back row) David Smith; Arlo Fossum; '65 debate team members David Hilgemann and Paul Solomon; Duane Alm; Susan (Adams) Keil; Terry Finley; '72-'73-'74 tennis team members Keith Levi, Don Boyd, Bill Sauck, Doug Smith, Paul Richardson, and Mike Hollan; Betsy (Graf) Babbitt; and Gene Brownell; (Front row) James Weaver; tennis team members Bruce Mannes, Coach Burt Elliott, Bruce Poe; and debate team member Debbie (Olson) Sowell.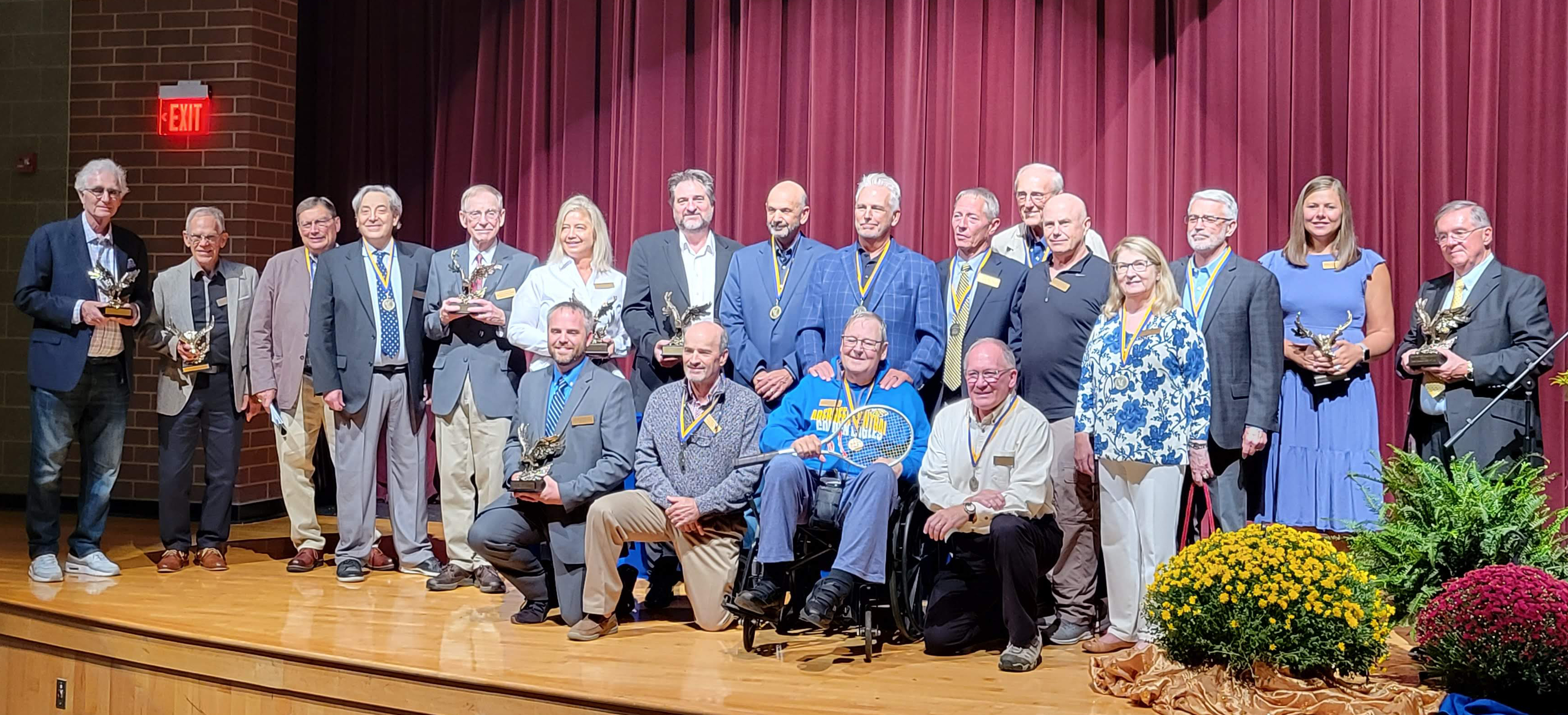 DO YOU KNOW AN OUTSTANDING CHS ALUMNUS?
Nominate them for the CHS Hall of Fame!

Past Hall of Fame Honorees:
Hall of Fame Inductee lists with brief biographies:
Special thanks to our amazing Hall of Fame Committee for their many hours of volunteer work on this event !