MIKE MILLER "COMMITTED TO THE COMMUNITY" ENDOWMENT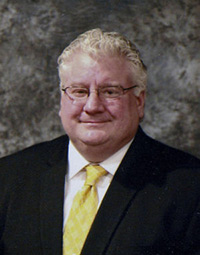 The family and friends of Michel Richard Miller established the Mike Miller "Committed to the Community" Endowment in his memory.
Mike was a family man and an advocate for education. He served on the Aberdeen Public Board of Education from 2000 until 2014. He was president of the board when he passed away in March of 2014. He was also elected to the South Dakota High School Activities Association. He was a member of the Aberdeen Police Reserves, as well as the dive and rescue team. Mike also volunteered for North Plains Hospice.
The endowment funds an annual scholarship for a CHS senior showing exemplary volunteerism and commitment to his/her community. Click here for the scholarship application.
As of June 30, 2023 the Mike Miler "Committed to the Community" Endowment balance has reached $16,715!
For more information about the Miller Endowment, please contact the Foundation Office at 605-725-7118 or Gretchen.Sharp@k12.sd.us.