SALLY J. COUSER MEMORIAL ENDOWMENT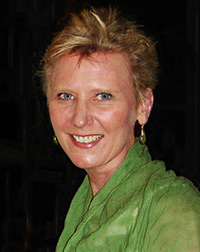 The Sally J. Couser Endowment, established in 2019, will provide scholarships for Aberdeen Central High School seniors who have made a commitment toward community service and attaining a higher education in health-related fields. Students must show determination for classroom academic achievement, financial need, and involvement in community and school activities to qualify.
The endowment is funded with an initial gift of $25,000 from Dr. Robert Couser (Aberdeen Central Class of 1966) in memory of his wife, Sally, a health care professional and public service advocate. Dr. Couser plans to continue building the endowment for the next nine years until it reaches $250,000.
Sally J. Couser received a B.S. in nursing from Gustavus Adolphus College in 1976 and later a Master's degree from the University of Minnesota in public health, while completing training as a pediatric nurse practitioner. She practiced at Children's Hospital in St. Paul and later at the Midwest Children's Resource Center in St. Paul, a diagnostic and treatment facility for victims of child abuse. Sally worked with the Junior League of St. Paul in establishing programs to further the understanding of Shaken Baby Syndrome, including the production of a nationally recognized educational video. Sally was on the faculty of St. Catherine's College in the training of pediatric nurse practitioners. She was involved in community service as guardian ad litem and was a member of the Highland Park District Council Board, where she served on numerous committees, including the Mississippi River Legislative Advisory Committee.
Throughout Sally's life and career, she lived with compassion and empathy for others, a commitment to her community, and unrelenting loyalty, generosity, and love to her family and friends. Later as she dealt with the realities of living with cancer, she lived with personal courage and a strong will that inspired those who loved her dearly.
Click here for the Sally J. Couser Memorial Scholarship Application
As of June 30, 2023, the Sally J. Couser Memorial Endowment balance has reached over $227,425!
For more information about the Sally J. Couser Endowment, please contact Gretchen.Sharp@k12.sd.us.