ABERDEEN PUBLIC SCHOOLS FOUNDATION
Donate safely and securely online to the Aberdeen Public Schools Foundation!
Welcome to the Aberdeen Public Schools Foundation website! Thank you for visiting. If you have any questions about the APS Foundation, please don't hesitate to contact Gretchen Sharp at Gretchen.Sharp@k12.sd.us.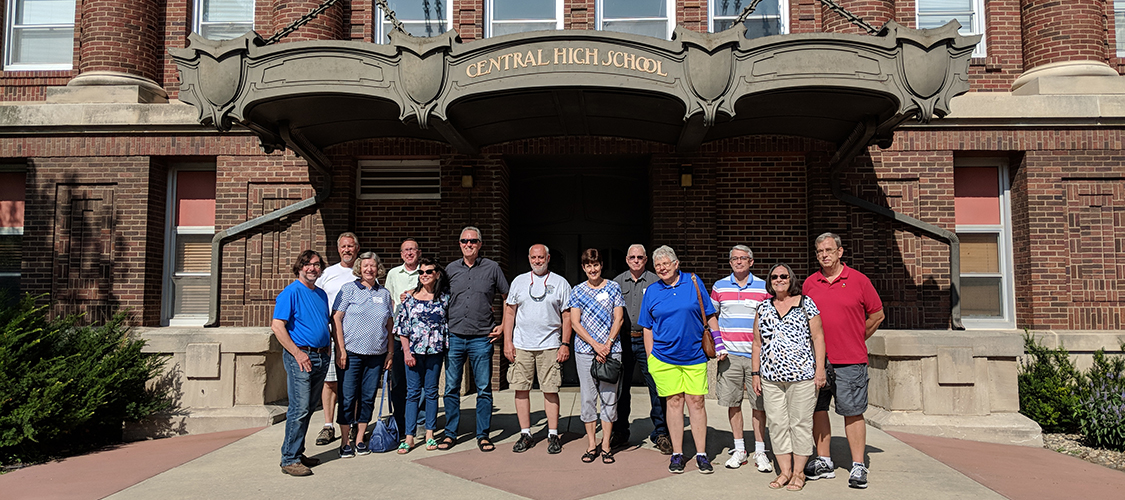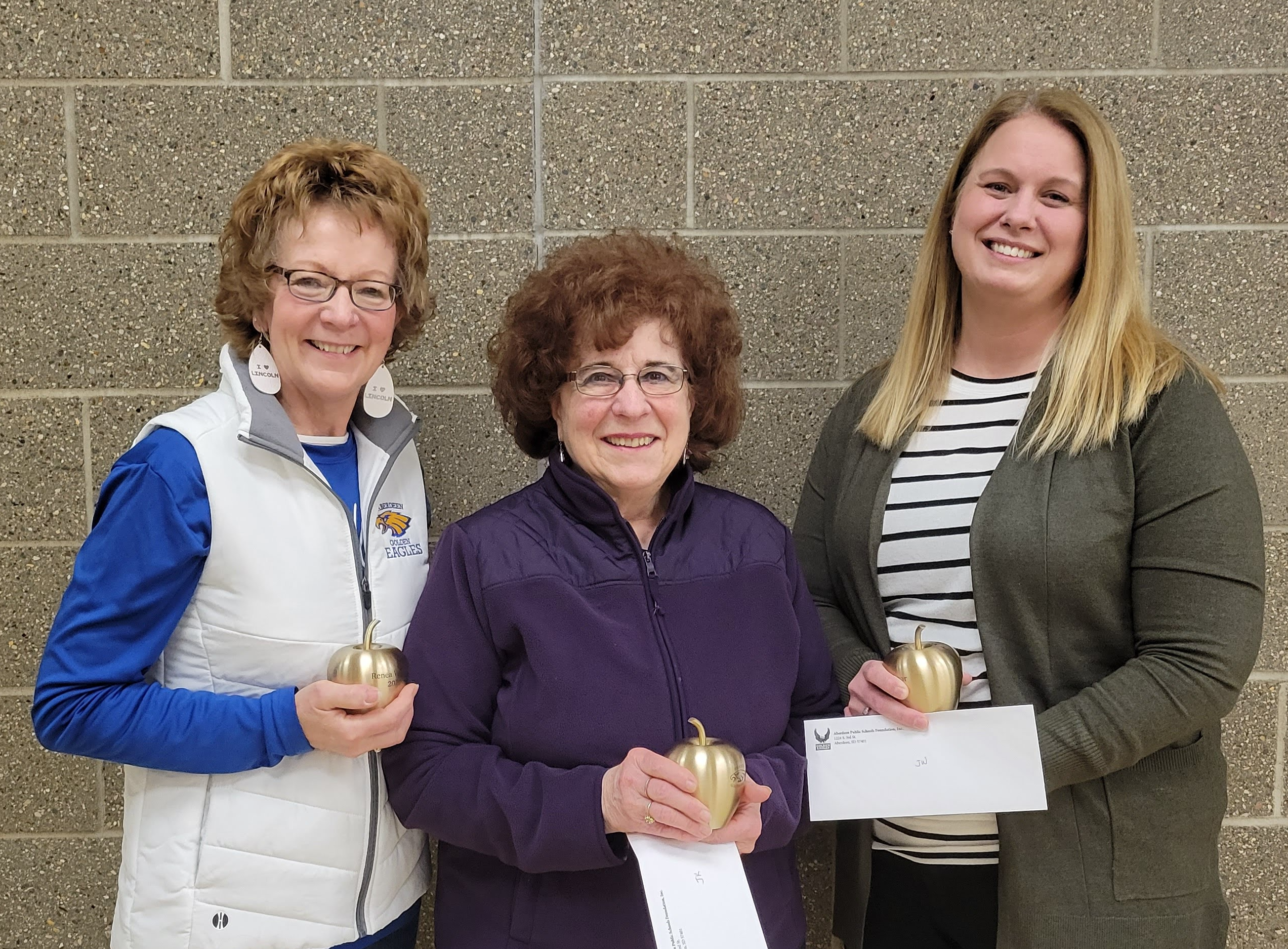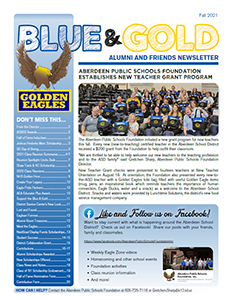 Click on the image above to read the Fall 2021 Blue & Gold Newsletter!

Congratulations to the 2021 Aberdeen Central Hall of Fame Inductees!
Left to right: Dr. Richard Boettcher '53; Bill Gayton '79; Ed Schaefle, '74; Dr. Stuart Bale '83; Rob Fouberg (representing Glenna Fouberg '73-01); Wayne Hansen '78; 1961 State A Champion Boys Basketball Team: George Godfrey, Jerry Hauck, Jim Olson, Mary Ellen Lehr (representing Bob Lehr), Dennis Schumacher, Tom Malchow, Ron Klingman, Bob Rylance; Kellie (Heier) Calhoun '03; and Daniel Hoke (representing Brian Hoke '92). Not pictured are Loel Schrader '42 and 1961 basketball team members Lyle "Bud" Belk (coach), Jerry Larson, Knute Lee, John Mertz, Bill O'Keefe, Jerry Ryan and Roger Smith.
There are many scholarships and grants available to current CHS students and CHS alumni. Check out the Scholarships and Grants links.
Aberdeen Central Class Reunion Information
Foundation Innovation Partnership Grant and District Collaboration Grant information
Student/Staff Appreciation:
New Teacher Bags - The APS Foundation welcomes our new teachers each year with Golden Eagle themed bags and items to help them during their first year. Also, all new ASD staff members receive a Golden Eagles window cling.

New Teacher Grants - All ASD teachers that are new to teaching receive a $200 grant from the APS Foundation!

New family letters - the Foundation welcomes each new family enrolling in the ASD with a letter and Golden Eagles window cling.

Graduation photos – Every year, the Foundation welcomes graduating seniors as Golden Eagles Alumni with a letter and photo of each student receiving their diploma at graduation.

ASD Staff Thank You Baskets - Every year the Foundation sends "Thank you" baskets full of healthy snacks to every school in the district to let our staff know how much we appreciate them.
Donate safely and securely online to the Aberdeen Public Schools Foundation!
For information about initiating a class project or fund, contact Foundation Director, Gretchen Sharp at Gretchen.Sharp@k12.sd.us