PROFESSOR VIRGINIA L. DIXON, CLASS OF 1963 ENDOWMENT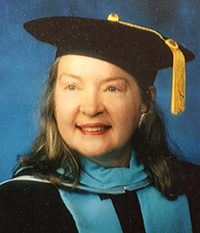 Established in 2015, the Professor Virginia L. Dixon Class of 1963 Endowment will provide one scholarship each year for a female CHS graduate. Students must maintain a B- or above GPA to qualify. Preference will be given to applicants with challenging family circumstances, requiring them to work to help support their family, or individuals with significant care-taking duties of family members.
The endowment is funded with an initial gift of $11,000 from Professor Virginia Dixon (CHS Class of '63). Dr. Dixon is an accomplished and well-known educator and a true national champion for underprivileged children and families. In addition to serving as Associate Dean from 2001-07, her work since 1994 to present at CSU-Sacramento, Dept. of Educational Leadership and Policy Studies, focuses on leadership preparation, professional learning communities and team productivity. Prior to 1994 I worked as a teacher in New York City Schools, Harlem area, and then in administrative roles in school districts in Rhode Island, Minnesota and California.
Dr. Dixon has also done extensive leadership training for the Chinese Ministry of Education and President Jimmy Carter's "Project Global 2000." She has served as a Visiting Scholar at various universities in China since 1990. "Education is the best leverage to create understanding of various subject matter, learning to respect various points of view and enhanced productivity. One of the groups of principals with whom I worked in China provided me with this ancient Chinese saying, which sums up so much world perspective: 'We see different mountains, and we see different rivers, because we live in different places. But we feel the same wind, we see the same moon, and we are covered by the same sky,'" said Dr. Dixon.
Click here for the Professor Virginia L. Dixon Scholarship application
As of June 30, 2023 . . .
The Professor Virginia Dixon Endowment balance has reached $63,622!
For more information about the Dixon Endowment, please contact the Foundation Office at 605-725-7118 or Gretchen.Sharp@k12.sd.us.