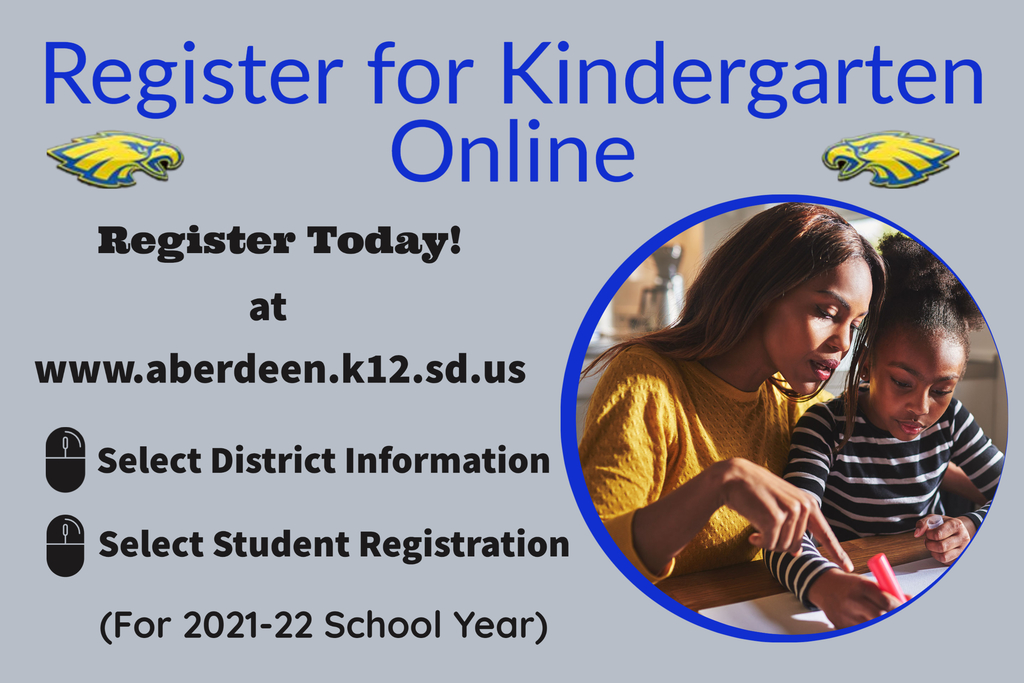 Friday, February 26 - PTA sponsored- Patriot Day - wear your red, white, and blue!

This week (Feb. 16-19) students can enter gym at 7:30am due to cold temperatures and wait for 7:45 bell. Breakfast is served at 7:30am as usual. Masks are encouraged while waiting in the gym. See you tomorrow, Mr. Osborn

The gym doors will open at 7:30am due to frigid temperatures expected in the morning. Masks are encouraged while in the gym.

2 hour late start - Tuesday, January 19, 2021

Needing old newspapers......please send for an art project.

Tuesday, December 22 - Wear your Holiday Gear Last Day before Break - December 22 usual dismissal. Holiday Break - December 23-January 5 Classes resume - January 6 Happy Holidays from C.C. Lee






The Aberdeen Point of Dispensing (POD) is offering free seasonal influenza vaccine to all children 6 months through 18 years of age. The free flu clinic for children will be held at the Aberdeen Civic Arena (203 S Washington St, Aberdeen, SD 57401) on Friday, October 30th, 2020 from 3:30 to 6:00PM. The state is supplying the vaccine free of charge and there will be no administration fee at this vaccination clinic. Parent/guardian consent is required, and parents/guardians need to bring the 2020-2021 flu consent form completed with their children to move through the line quickly. Additional information may be found at
https://5il.co/mj4o
PTA Reflections Projects Due to the office by Thursday, October 22

Lunch Menu - (October 19-22) Monday - French Toast Sticks Tuesday - Chili Wednesday - Chicken Nuggets Thursday - Pasta Alfredo Friday - No School (Conferences)

Lunch Menu Monday - No School Tuesday - Breakfast Sausage Pizza Wednesday - Chicken Teriyaki/Poultry Rice Thursday - Cheeseburger Friday - Mini Corn Dogs

Reminder: October 9 - No School - Professional Development October 12 - No School - Native Americans' Day
Picture Retakes provided by Lifetouch are Wednesday, October 28.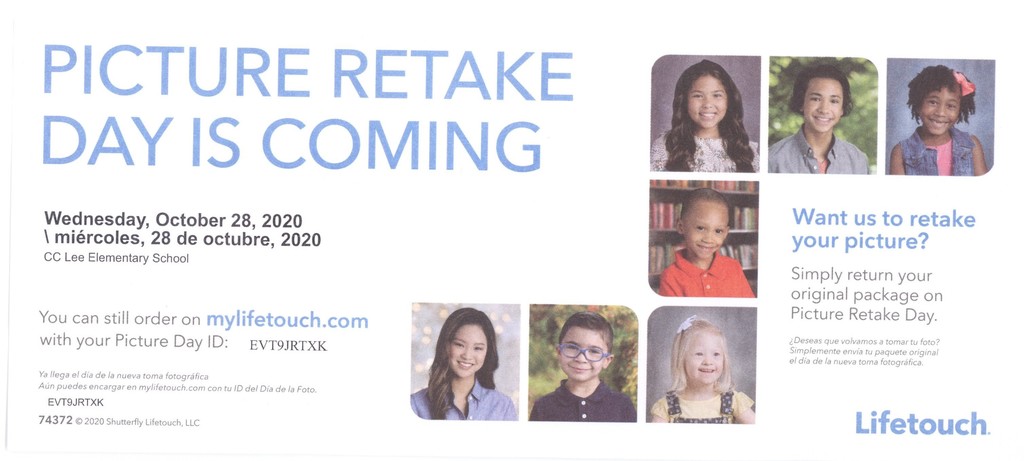 PTA meeting - Monday, October 5 @ 6pm Masks and Social Distance will be used.

Lunch Menu October 5-9 Monday - Chicken Drumstick Tuesday - French Toast sticks Wednesday -Chicken Nuggets Thursday - Stuffed Breadsticks w/ Beef Casserole