August 23rd FIRST DAY OF SCHOOL
Freshman and New students should report at 8:00am for EAGLE SQUAD. At 12:20 Freshman and new students will report to the below schedule with the rest of the student body.
ALL STUDENT First Day Schedule
Super Study 12:20 – 12:50 (30 Minutes)
1st Block 12:56 – 1:26 (30 Minutes)
2nd Block 1:33 – 2:03 (30 Minutes)
3rd Block 2:10 – 2:40 (30 Minutes)
4th Block 2:47 – 3:20 (33 Minutes)
Back To School Days at CHS
School photos will be taken by Mark's photography.
Pre-order pictures for easy and fast service!
IF YOU MISSED THE BACK TO SCHOOL DAYS-
PLEASE come Aug. 23 from 7:30am-12:00 to take photo for School ID and get Chromebook
Bring $25.00 and ASD technology agreement for Chromebook checkout is required.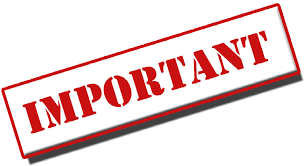 Required Student Permission Forms
All students must have parent permission forms submitted. Below is the electronic submission form and the printable version.
STUDENT SCHEDULE CHANGE INSTRUCTIONS